Phase one of the Sensory Garden is underway :)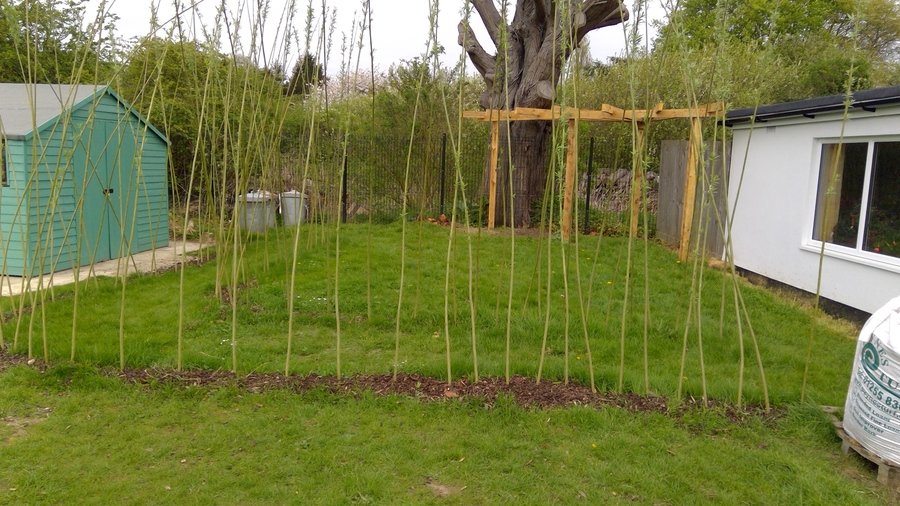 As a class we have started the first phase of the sensory garden. We have been planting the willow whips for the living willow tunnel. The children did an amazing job of working together and really enjoyed the chance to take their learning outside the classroom. Watch this space to see how the willow tunnel has now been created.
This term we are talking about what we eat, where it comes from and how it has been grown.
This term as part of geography we are exploring the initiative of the Community Fridge. A community fridge enables food to be shared within a community (our school), anyone can put food in and anyone can take food out. The main aim of the Community Fridge is to reduce food waste. They also enable people facing hardship to have easy access to fresh, nutritious food. Keep checking for further details as our learning on this topic continues.
In preparation for the National Phonics Screening Check in June we held a workshop for parents and carers on 20.01.18. If you were not able to attend the session please see the attached presentation which will provide you with further information. If you have any questions please make an appointment through the office to speak to us.
This term - as well as keeping our pumpkins, potatoes and wheat well watered to keep them growing we will be adding a few more vegetable seedlings to our raised beds. We hope to have some produce ready to use before the end of term!
Our homework for the week ahead.