Welcome to Reception
Our topic this term is -
Who is at the zoo?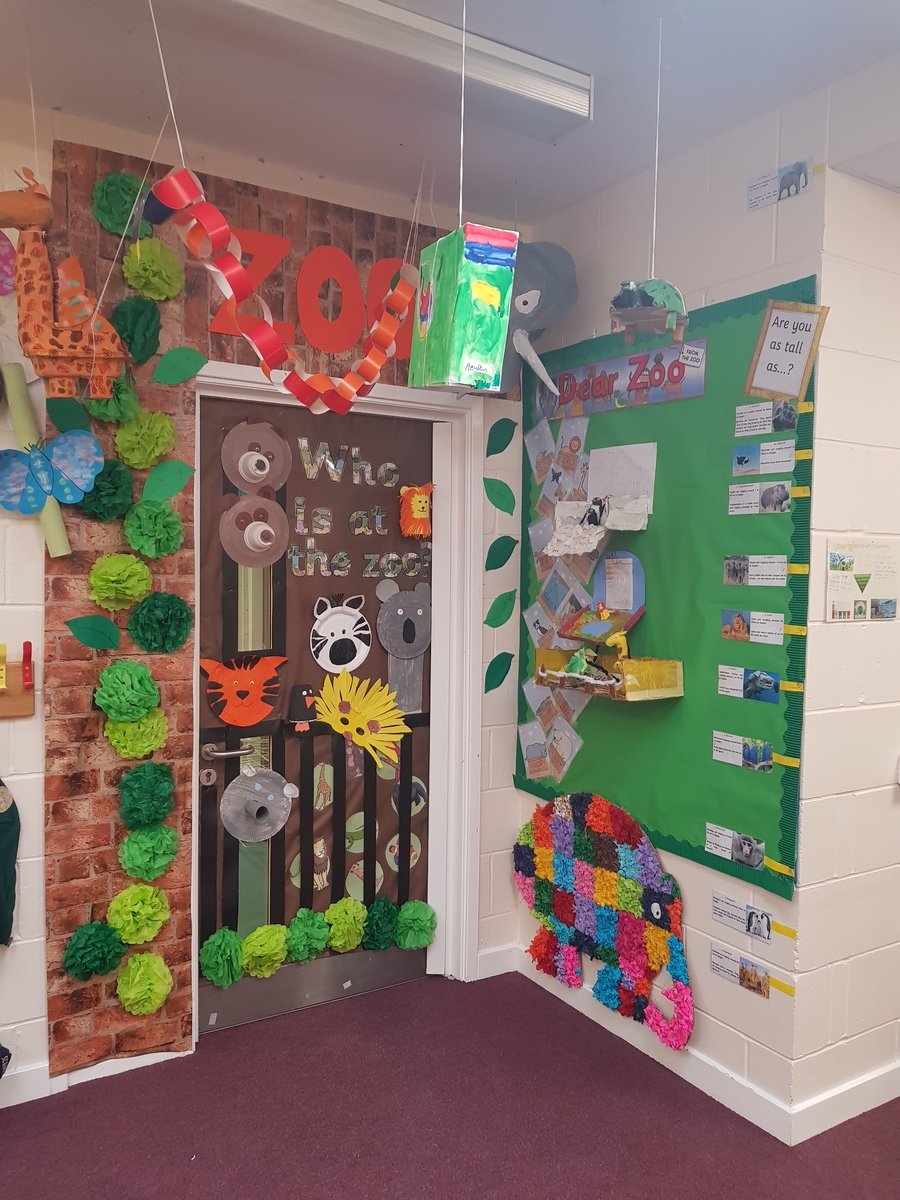 On this page you will find lots of information about all the fun things we get up to and the learning that takes place.
Please find below an overview of our learning for the term and how you can support your child at home.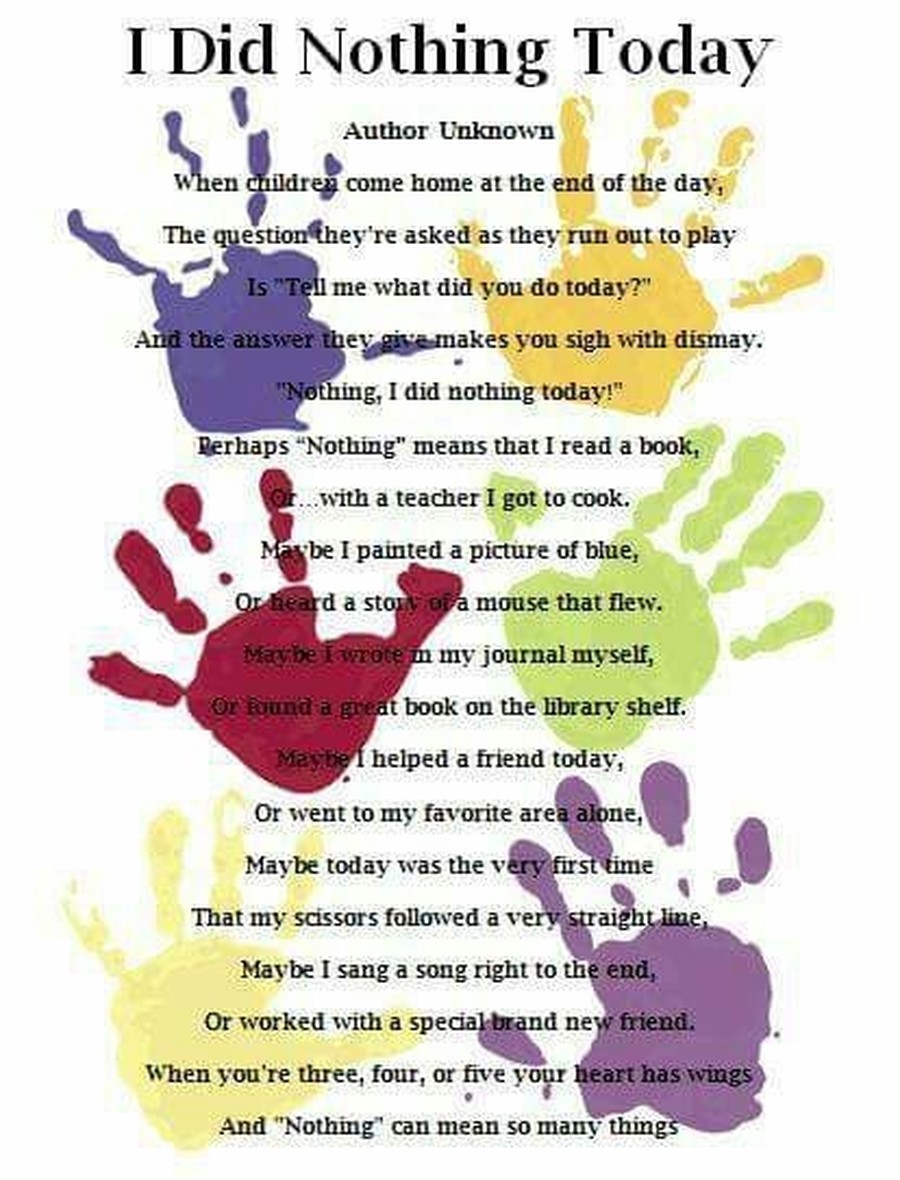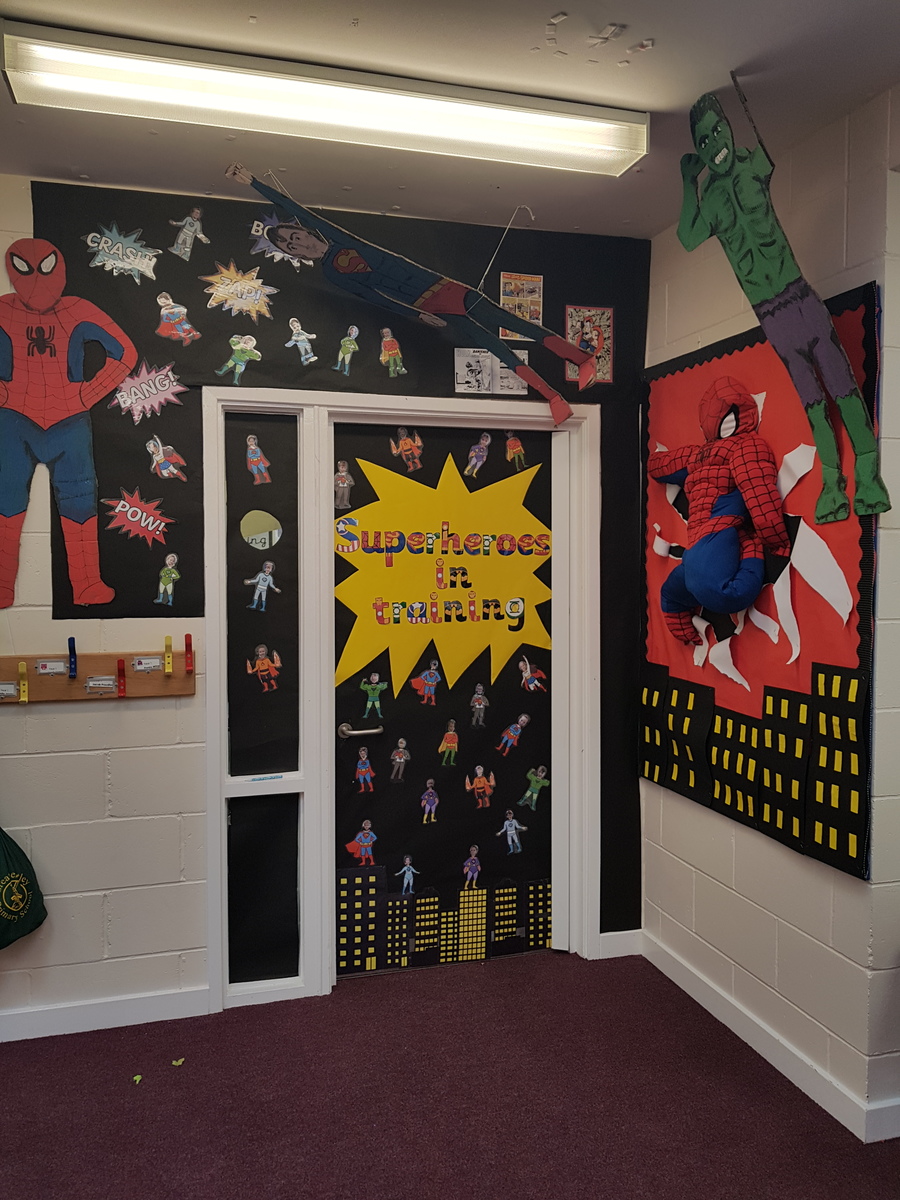 Look who came to visit us!
Today we were very lucky to be visited by the local firefighters who also brought along their fire engine. The children were super excited and got to learn lots about the equipment in the fire engine, they got to sit inside and also got to have a go at spraying water. What a fantastic morning we all had! (7.5.18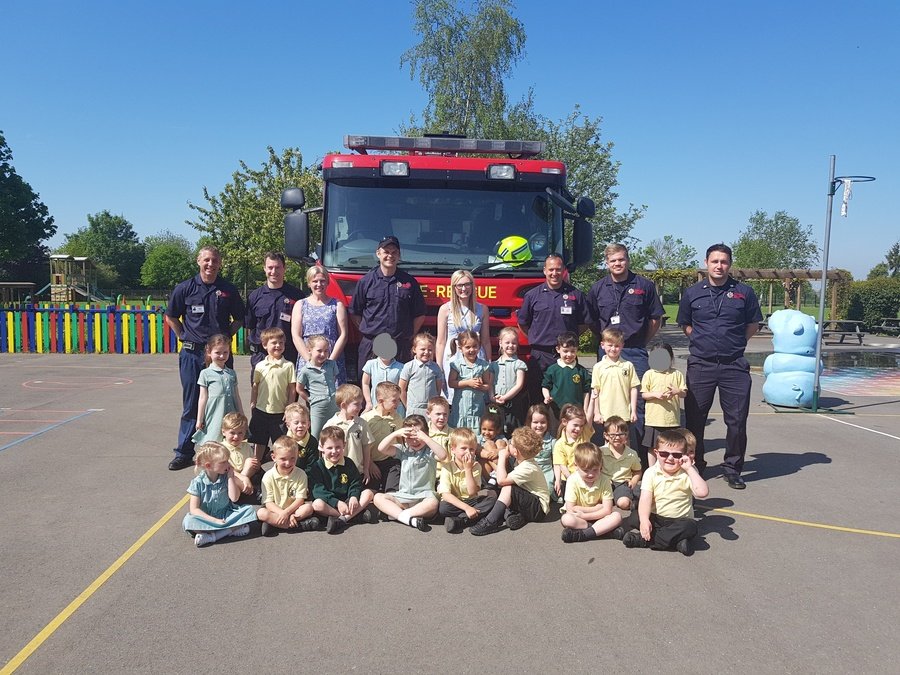 We all transformed into superheroes for the day and had special superhero missions to complete as well as a hulk-tastic lunch! These are just a selection of photos of the fun that we had. If you need a superhero in Great Bentley you know who to call! (16.05.18)
We've made superhero masks!
The children thought carefully about the function and design of their masks before making them. They carefully cut the masks out and decorated them. How amazing do they look?
Superhero 'super' smoothies 23.04.18
Today we designed a superhero healthy meal and then made healthy smoothies to give us super strength! We talked about the importance of a balanced diet and cleanliness. The children carefully cut up the fruit and used the blender with adult support. They then got to drink their superhero smoothies. They loved it :-)
Reception saves Supertato and his friends!
18.04.18
In Reception we have been reading the story Supertato. The children love this book, which is all about the story of how Supertato rescues some vegetables who have been captured by Evil Pea.
After reading the book on the first day, we came into school to discover that Evil Pea had done it again and had kidnapped all the vegetables! We became super detectives and solved the riddles to find all the vegetables around the school.
However, Evil pea is still on the loose so the children created wanted posters to find him. Keep your eyes pealed for that naughty pea!
24.03.18
Today we got to hold our new little chicks. We have eagerly watched the incubator for 21 days to see them hatch. They are very fluffy and warm. We showed care and concern when holding the chicks and made sure we were not too loud or held them too tight. We are going to miss them lots when they go and stay with Mrs Lloyd at Easter until they are big enough to go back to the farm they came from.
SCIENCE DAY
Today we took part in science day. We learnt about the human life cycle, baked biscuits and conducted a flower experiment. We mixed all the ingredients together and talked about whether we could get the separate ingredients back out. In our flower experiment we explored the question: "Do flowers drink water." We put white carnations into coloured water and have made predictions about what will happen to the flowers. Some children predicted the flowers would die, some predicted that the flowers will change colour and others predicted they would grow. We are watching eagerly to see what happens!
The results... (23.03.18)
Athlete visit!
We had a visit from an athlete called Laura Samuel. She is a British track and field athlete who competes in the triple jump. She can jump 14.09m and is ranked third among British women! We got to have a go at some circuit training with her. We listened very carefully and demonstrated good control and co-ordination. (19.03.18)
This week we having been learning about the importance of washing our hands. (16.03.18)
We are currently undergoing an experiment to see what happens to the bread when we have all touched it with our hands (many of the children believing they have 'clean' hands) and using tongs to put the other piece of bread in a bag. We have made predictions on what may happen to both of the breads and are eagerly awaiting the results. We look forward to showing you if our predictions were correct next week.
Junk Orchestra
This week we were very lucky to have experienced a Junk orchestra workshop. We learnt how we could make musical instruments out of 'junk' and not only got to play junk instruments but made our own! We used a variety of resources and careful cutting skills to make trumpets and shakers (06.03.18)
We are looking at the story
Jack and the Beanstalk.
Today we planted our own bean seeds. We talked about what a plant needs to grow and how we can look after our plants. Watch this space to see how big they get! (05.03.18)
Today we learnt what it may look like when a caterpillar is in its cocoon and breaks free to become a butterfly. Rose and Reuben were great volunteers and the children loved the visual element to learning about the life cycle of a butterfly. (06.03.18)
We've got snow! (27.02.18)
Today we had lots of snow at school and were very excited so Miss Ide said we could go and make a snowman! We worked together as a team to collect, roll and pat the snow together. We then found materials to make the scarf, eyes, mouth and nose. It was a fantastic day and a great team effort! Super work Reception :-)
This week we are looking at the book 'The Hungry Caterpillar'. Today we made fruit sticks with the same fruits in the book. We talked about the importance of washing our hands, how to cut the fruit safely and then put the fruit onto the sticks. Then we got to eat them! We tried; strawberries, watermelon, apple, orange and plums! (27.02.18)
This week we have been celebrating Chinese New Year (19.02.18)
We got to eat Chinese food, make Chinese lanterns, write our names in Chinese and learn dragon dancing. Take a look at the pictures below to see all the fun we have been having while learning about a different culture!
Our new role play area - a garden centre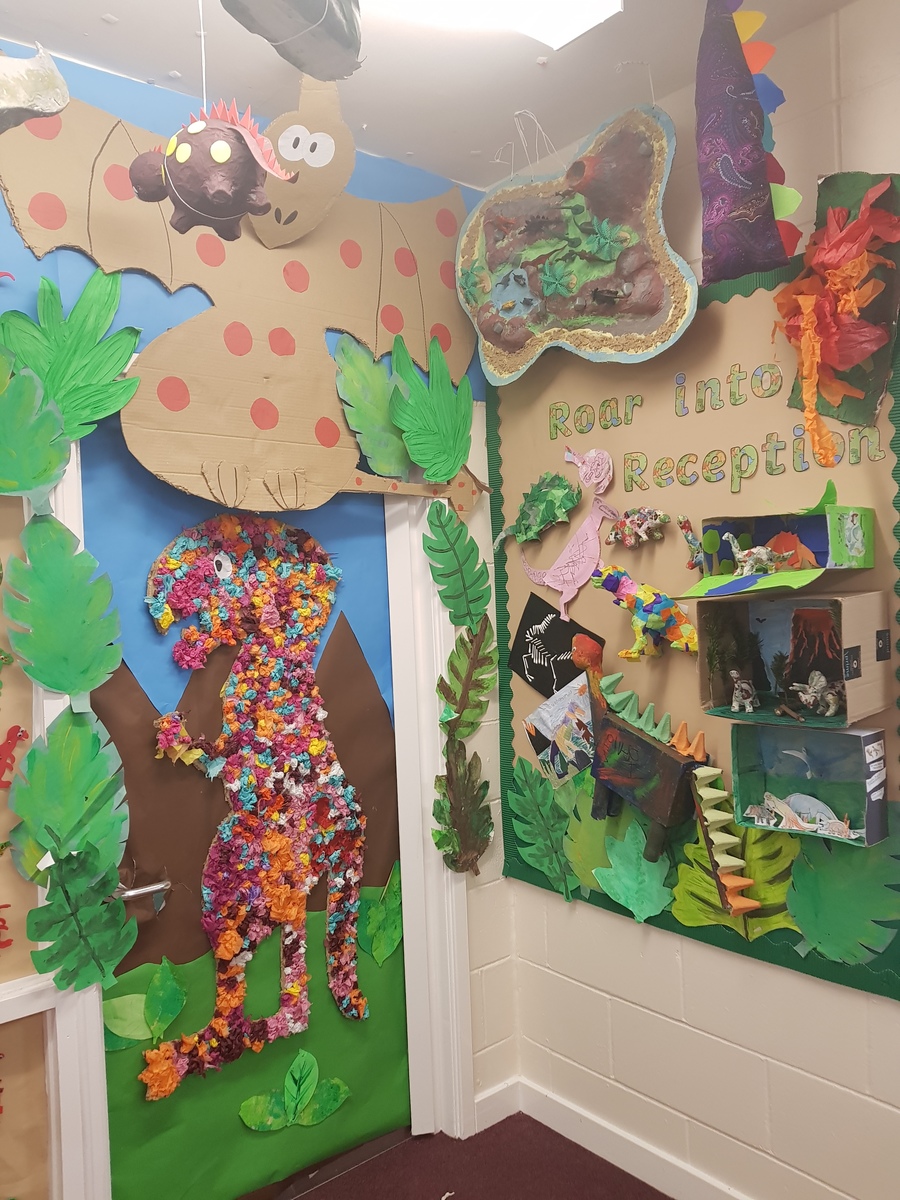 On Thursday 11th January we got to meet Graham the Dinosaur man. He brought lots of dinosaurs with him for us to learn about. He also brought dinosaur fossils, including dinosaur poo! It was a fantastic morning and Graham could not believe how much we already knew. He said we listened incredibly well.
**Did you know**
A Brachiosaurus would have been as long as the school hall and taller than the school hall ceiling!
We got to hold a REAL dinosaur baby egg. We learnt how it became fossilised and even saw x-ray pictures of the bones inside the egg. We were really careful and held the egg with two hands. See us holding the egg below.
Look at our fabulous Harry and the Bucketful writing! We have worked hard to write captions and sentences. We are learning to use capital letters, full stops and finger spaces. If you do any writing with your child at home please bring it in to show us!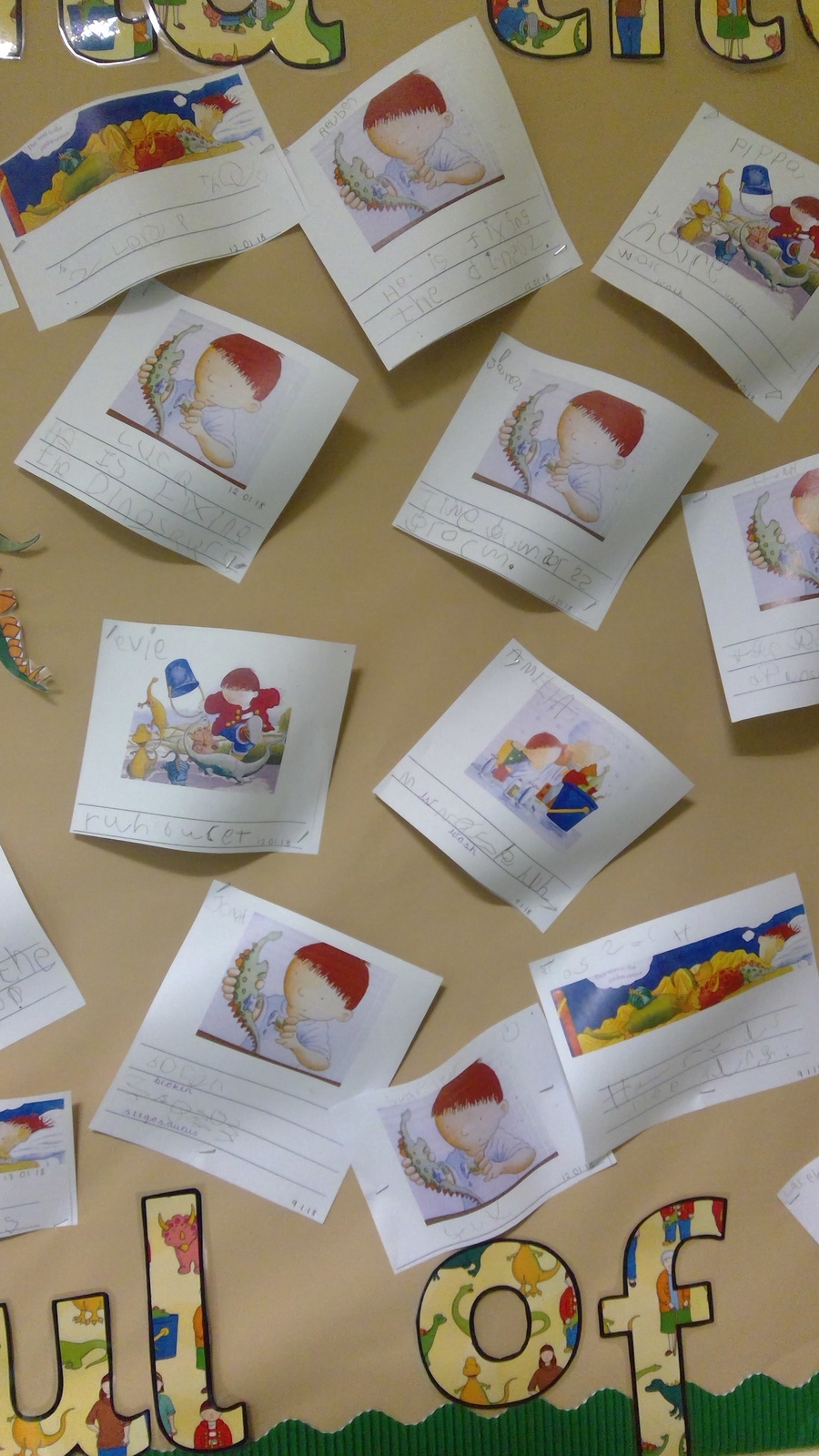 Our new role play area - Dinosaur museum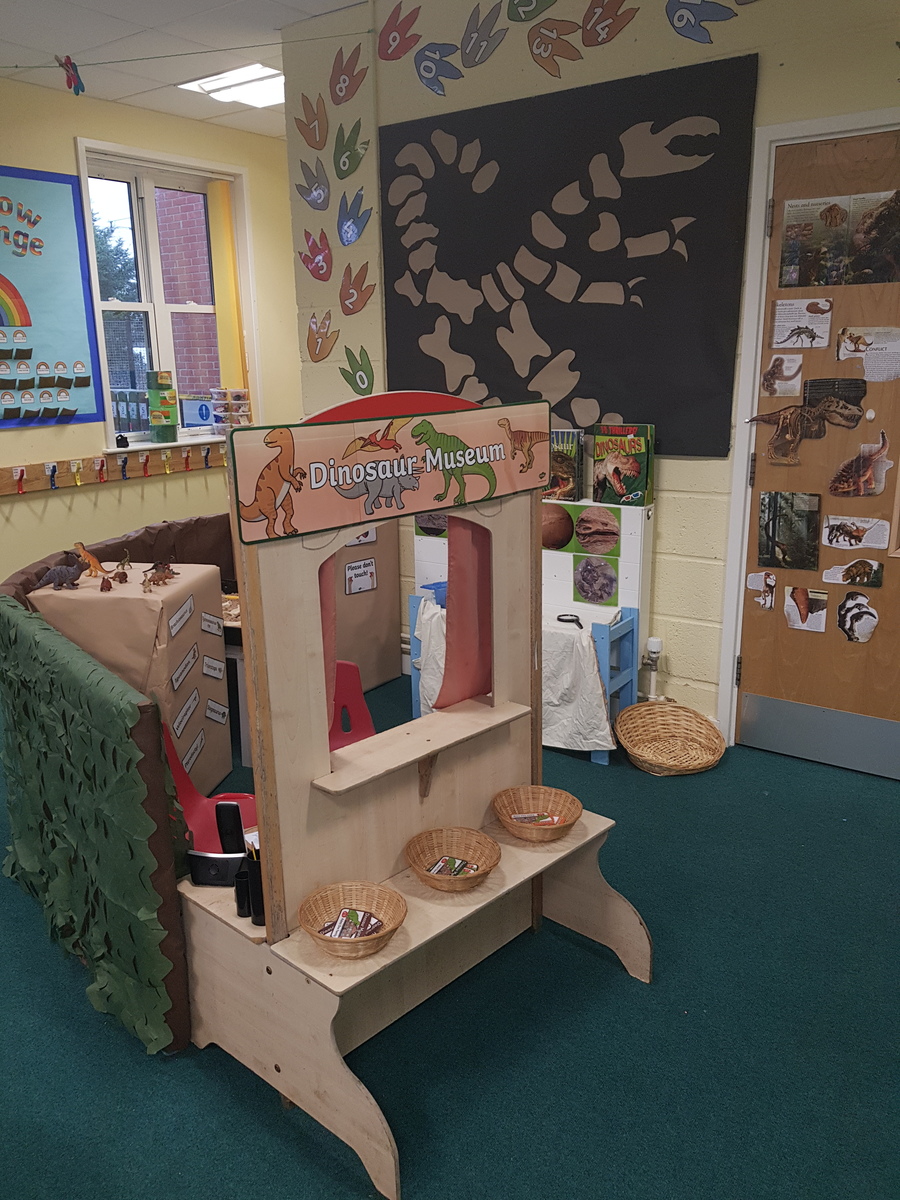 Our writing wall
Welcome to our writing wall. The children will have the opportunity every term to show off what they can do in their writing. In the autumn term some children drew pictures, some wrote their name and others just made marks. We hope the children will take pride in their writing and see the progress they are making every term. As we move through the terms, the aim is that the children will move from mark marking to forming recognisable letters and then forming words and sentences. Keep your eyes peeled for our next writing wall!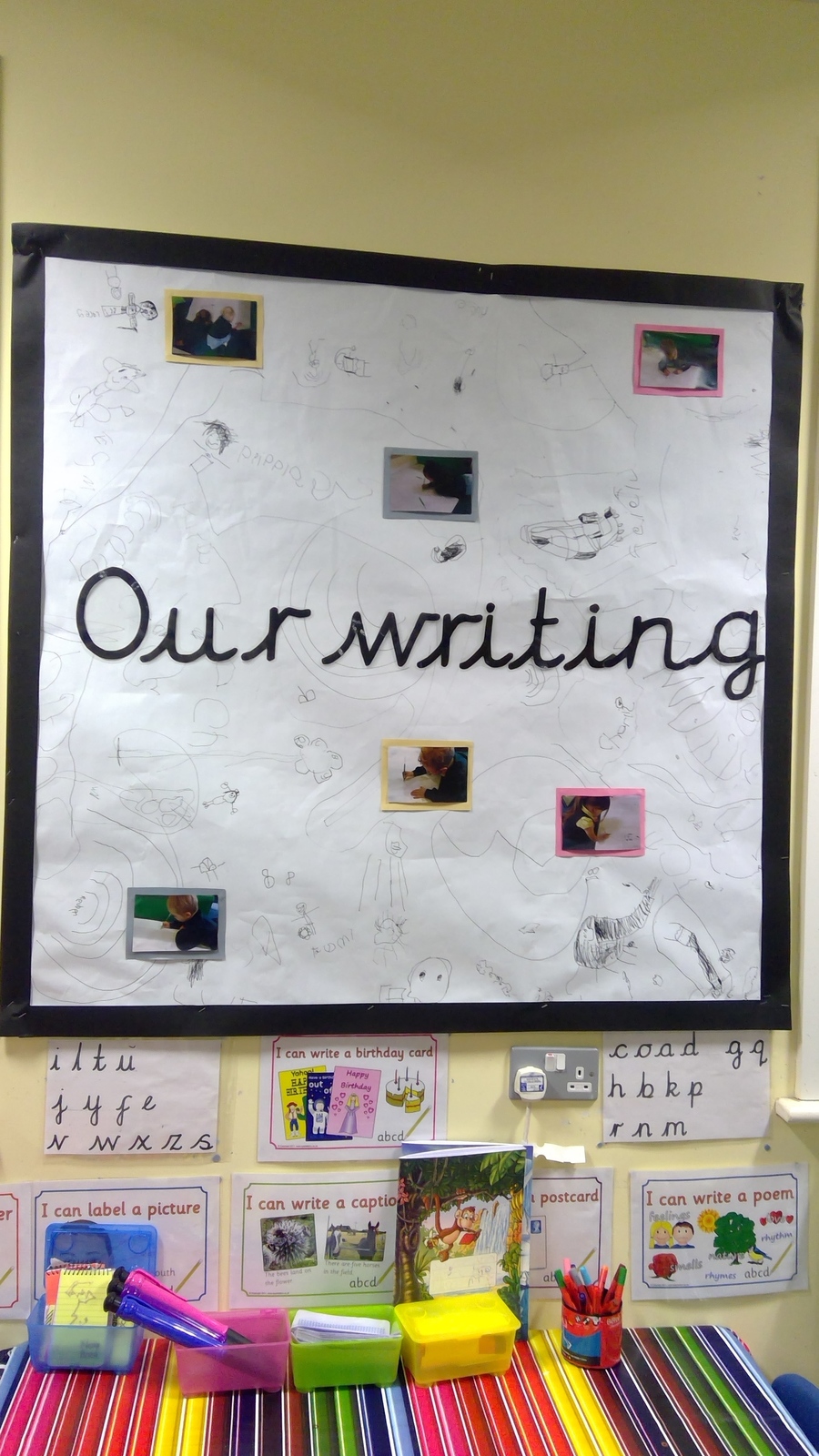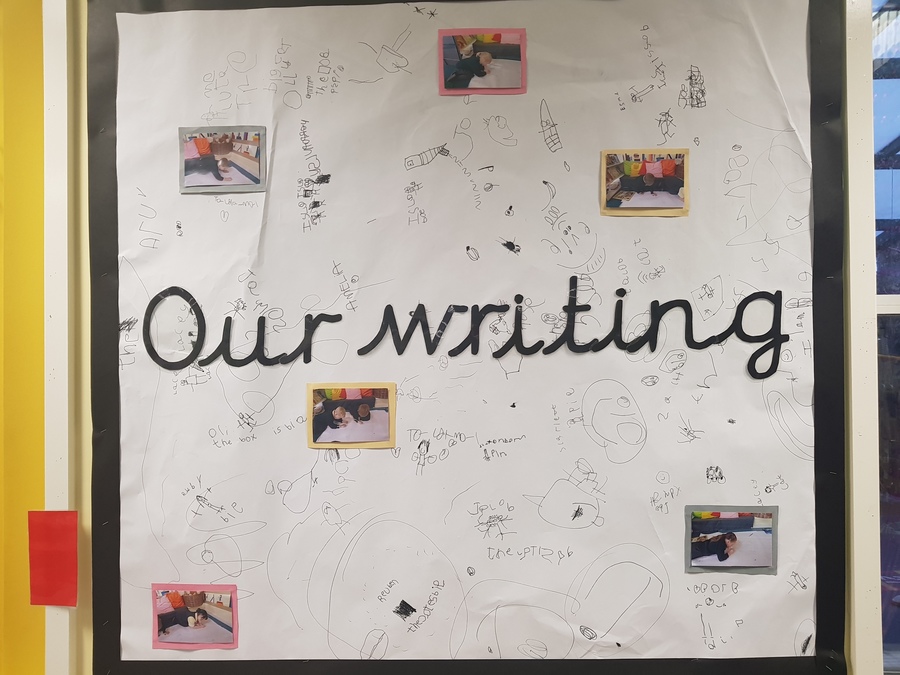 Term: Spring
Look how much progress we have made in our writing from Autumn to Spring! We are nearly all writing our name, some children have written cvc words and even some simple sentences! Super work Reception :)
To start the year off we had the topic of "All About Me". We learnt our new class routines, rules and expectations. Our work focused on the themes of ourselves, our family and our friends. It is a great opening topic for the year as the children have a sense of ownership and knowledge of these areas and so feel confident to access the learning.
Reception have been exploring their senses. The children explored their sense of touch by creating salt dough hands. They then decorated them using paint, sequins and lots of glitter! How fantastic do they look!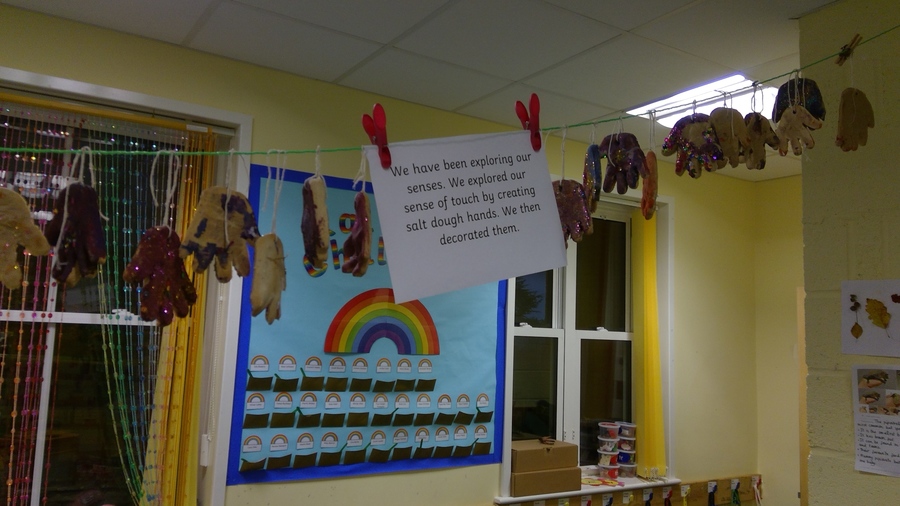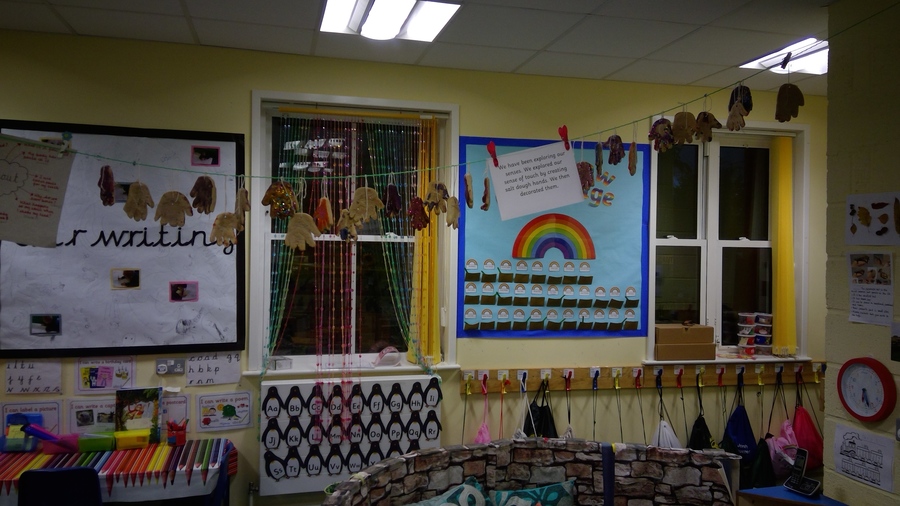 WE HAVE CHICKS!
(23.03.18)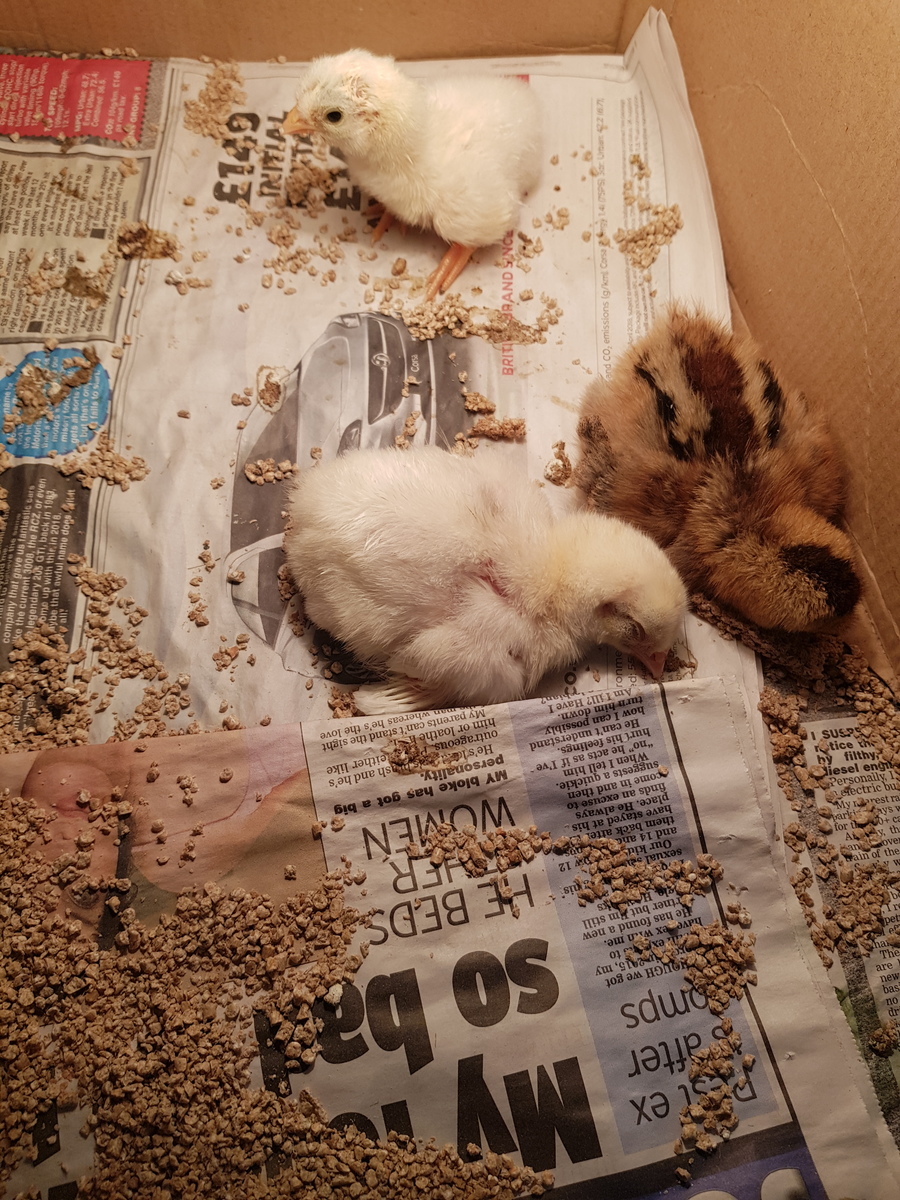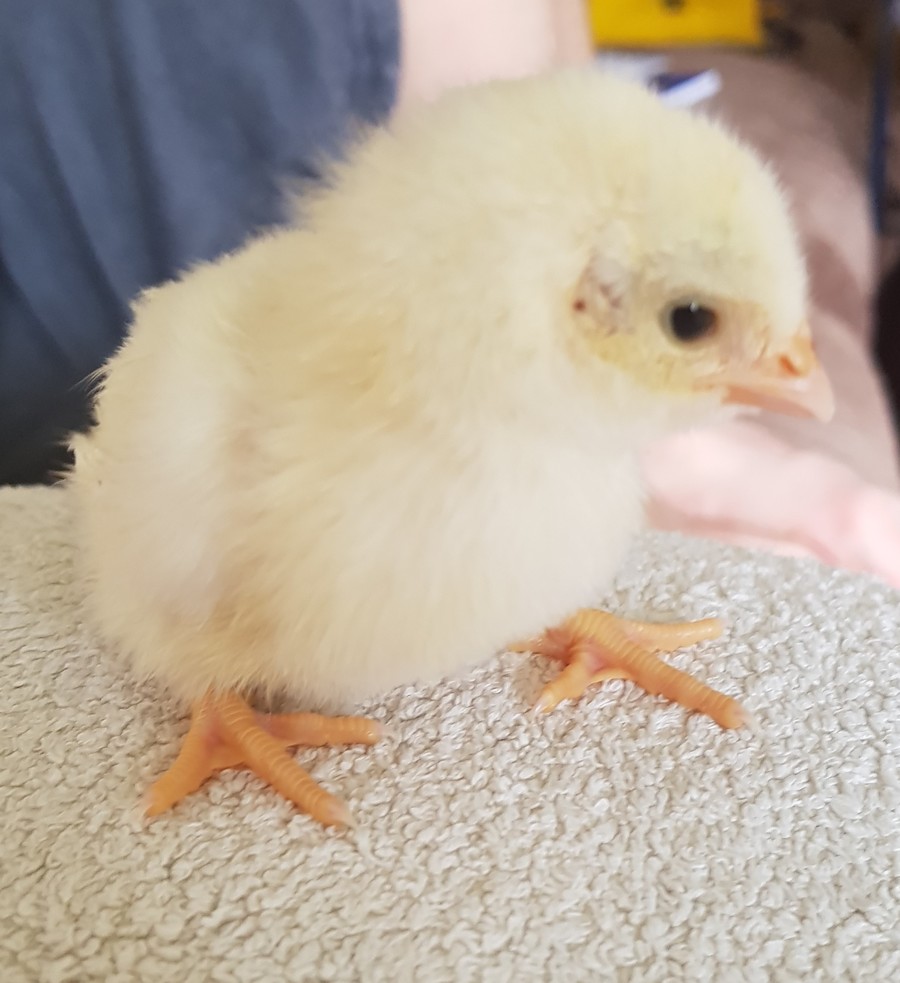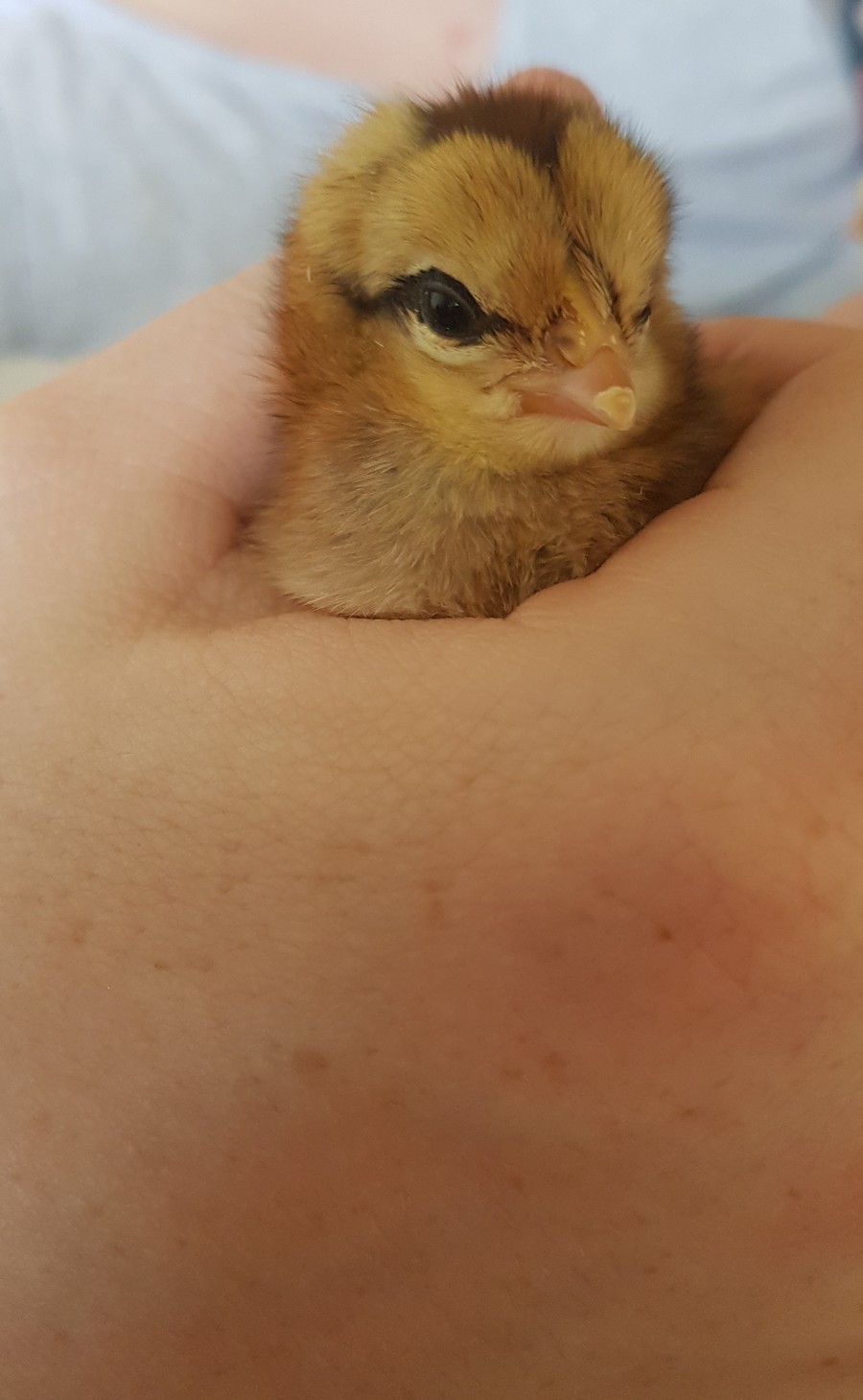 05.03.18
Our chick eggs have arrived! We are going to be keeping a close eye on them over the next few weeks to watch the changes and hopefully see some chicks hatch!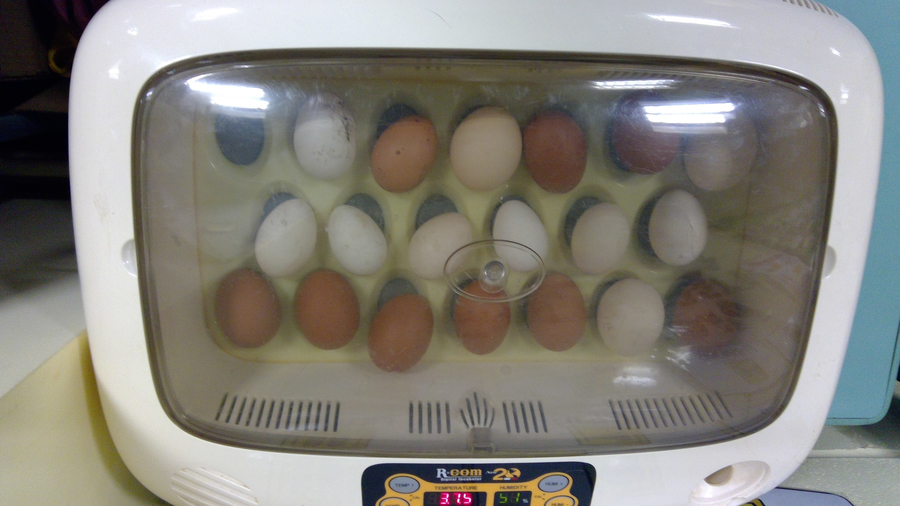 Optional learning activities for 02.03.18:
Can your child write a sentence about what they have been doing at home? Have they made a snowman, had a snowball fight or stayed inside and watched a film? Don't forget to encourage those 'flicks and whooshes!"

Can they make a vegetable printing picture of Spring?

How long does it take a snowball to melt? Can your child time using a clock, timer or another method and record? They can take photos,

draw or write!
Look at our fantastic Spring pictures that we completed for our half term homework challenge! (19.02.18)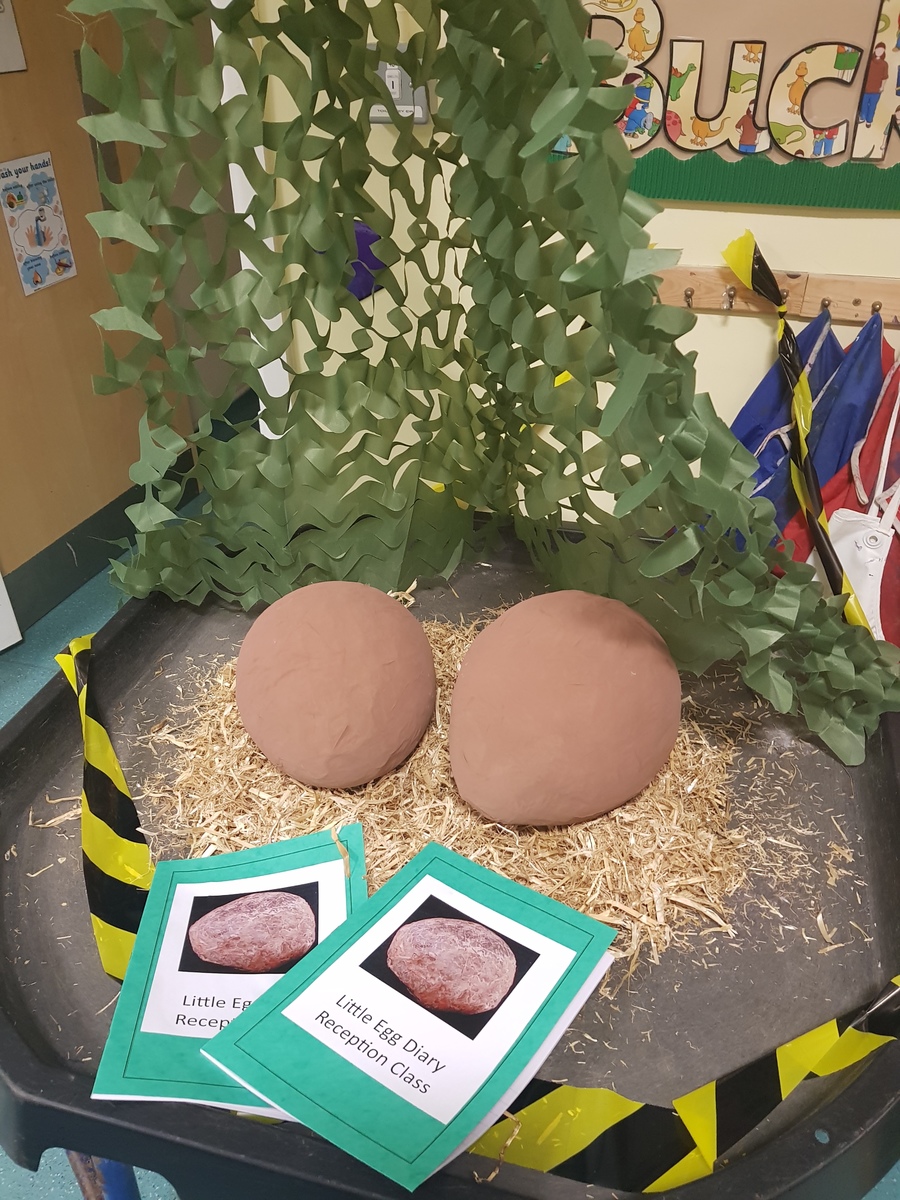 Look what has arrived in our classroom over the weekend...(5.01.18) DINOSAUR EGGS!!!
Comments (0)
There are currently no comments.
Video links to support your child's learning.